by Pádraic Gilligan, Managing Partner, SoolNua
10 years after
Supergreybeard and I are currently working with the National Tourist Authority here in Ireland on a 10 year strategy for Business Tourism. It's a perfect project for us as it draws on our 25 years of experience as commercially focused, events professionals presenting Ireland to the MICE world. We feel profoundly privileged to be contributing, with the Business Events community in Ireland, both public and private, to an overall plan for tourism that places real value on MICE and includes it amongst the 6 strategic pillars of the overall plan.
10 years may seem too long and remote in terms of crafting a realistic plan. Who knew a little over a year ago, for instance,  that the headlines on our daily news would be Trump and Brexit? Yet 10 years is indeed a realistic time frame within which you can hope to achieve something tangible, particularly as regards infrastructure given the rhythm of the planning process and the time it takes to build something of consequence.
Global Chains – Intercontinental Hotel in Ljubljana
I was thrilled over the past week to note that Ljubljana, capital of Slovenia, and another of the destinations with which we work, will shortly have some long awaited new infrastructure in the shape of a spanking new Intercontinental Hotel. A contemporary glass and steel structure laid out over 21 floors, Intercontinental Ljubljana will have 165 guest rooms and a banqueting hall  accommodating 300 guests. It's a substantial €40m + investment by the project owners, Serbian-based Delta Holdings.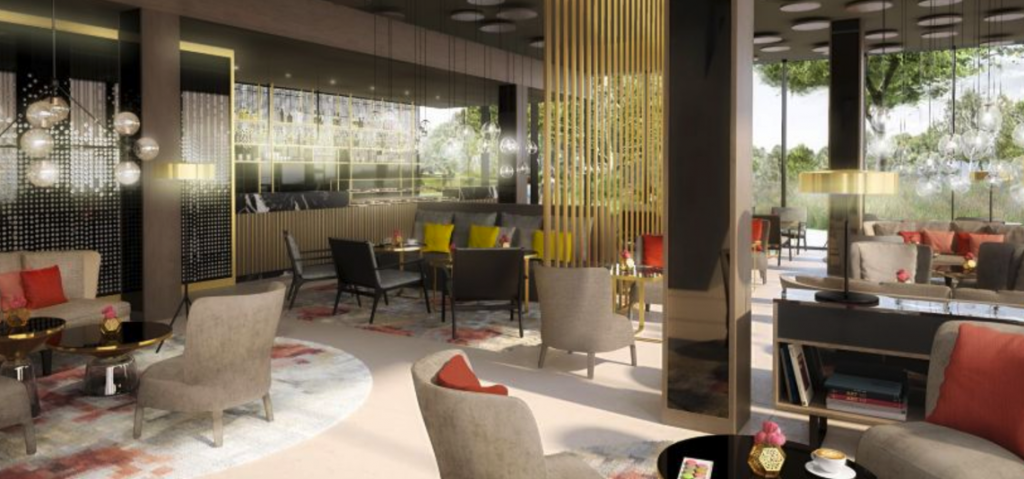 But this will be game-changing for Ljubljana as a destination as the Intercontinental flag brings with it global recognition and brand awareness as well as the powerful loyalty programme of IHG (Intercontinental's parent company that also has Crowne Plaza, Hotel Indigo, Kimpton Hotels, Holiday Inn and others in its stable). It won't be all down to newly appointed, supremely capable, Director of Sales & Marketing  Saša Zor to fill the 165 rooms. She'll be supported by the global sales team at Intercontinental who, in turn, will be thrilled to have another European 5 star hotel amongst the inventory.
Global chain properties in the luxury category help put destinations on the map, particularly for incentive travel experiences. We saw this in Ireland when Four Seasons Dublin (now re-flagged as the Intercontinental, Dublin) opened in 2001. Immediately a new stream of high end incentive business was interested in Dublin. We saw it again with the opening of the 200 bedroom Ritz Carlton at Powerscourt in 2007. Despite opening just as Ireland was plunging into an economic abyss, the hotel survived on the promise of legendary Ritz Carlton service delivered with an Irish smile – most of its business in its initial years was group incentive business, in fact.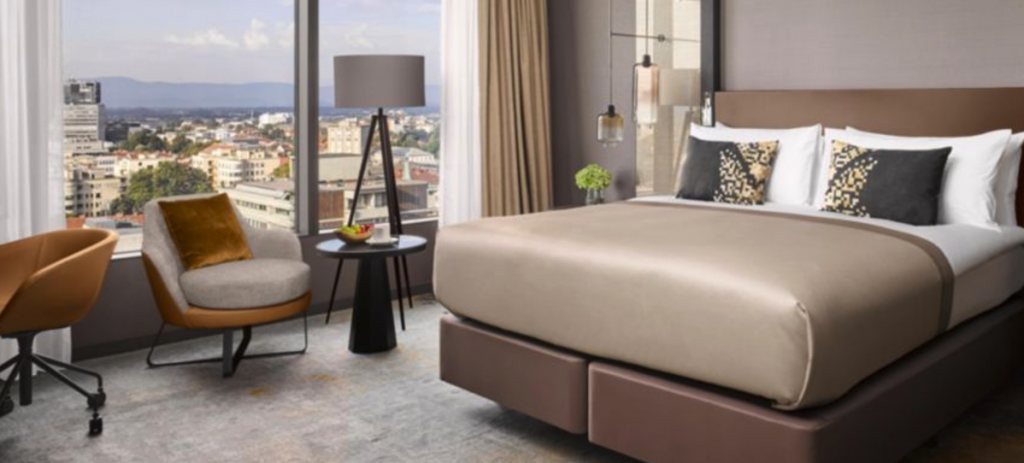 Undoubtedly, the opening of the Intercontinental in Ljubljana can do the same for this great hidden gem destination. When you have IHG's global footprint along with Saša Zor local leadership and  Slovenian Convention Bureau's Miha Kovačič's contacts and smart marketing then that's a trinity of reasons why Ljubljana is destined to raise its profile as a truly great MICE destination.
Heritage properties –  Grand Hotel Union, Ljubljana
When the SITE Executive Summit took place in Ljubljana in February 2016, the SITE and SITE Foundation Boards stayed at the wonderful Grand Hotel Union, the city's Grande Dame, dating from 1905 and still resplendent in its fully restored Art Nouveau style. The Grand Hotel Union represents over 100 years of high end hospitality and glamour and connects guests to the history and heritage of the city. It's the go-to hotel for the rich and famous and has hosted Bill Clinton and Queen Elizabeth but not at the same time!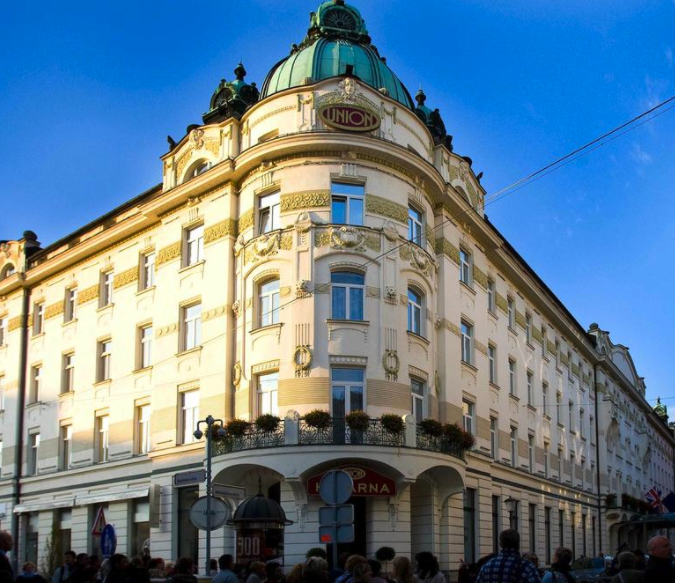 The Grand Hotel Union is perfectly located overlooking Prešeren Square, the Triple Bridge and Ljubljana Castle. It interconnects with the Grand Hotel Union Business, previously a Holiday Inn, and between the two structures offers 330 guest rooms and suites. The jewel in the crown of this impressive hotel complex for MICE buyers is, of course, its conference and meeting space which extends to 30 distinct spaces including the stunning Grand Union Hall which can take up to 700 guests for a reception.
Boutique, Independent Hotels – Urban Hotel, Ljubljana
Successful MICE destinations will always somehow combine local heritage properties with global chains and, in that way, cater for the culturally curious international delegate who will always favour the "local" experience as well as the road warrior attendee who needs the comfort that familiarity with global brands brings.  Increasingly, too, they'll need "indie" properties, that is, independent hotels that appeal to Gen Y delegates. One of the latest boutique indie properties to open in Ljubljana is the Urban Hotel.
Boutique properties define themselves by their smaller size and, due to the availability of only small allocations, don't often feature amongst the inventory for city wide conferences. But Gen Y delegates find these properties themselves through search, social media and word of mouth.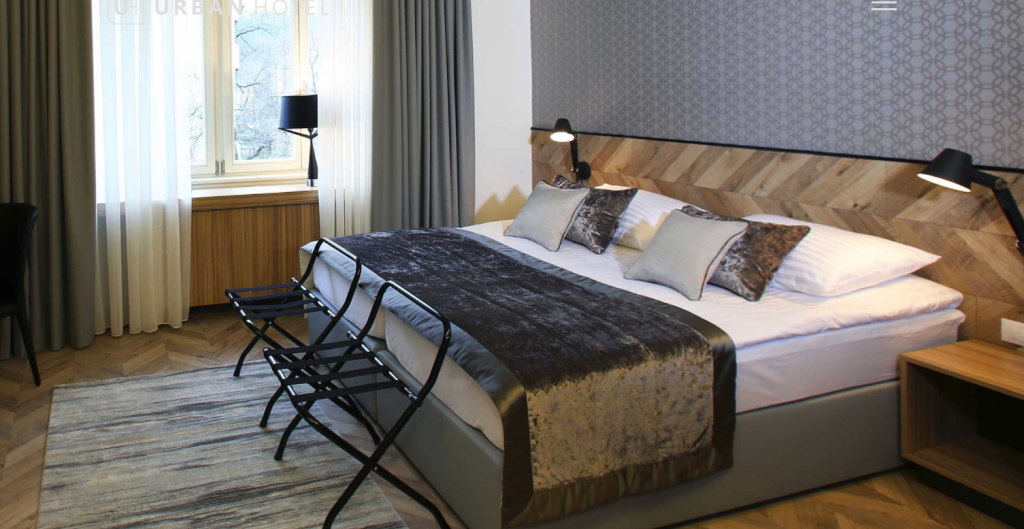 Built originally as a residential tower in 1938 as Ljubljana first foray into "high rise", the hotel has 36 bedrooms of different shapes and sizes and, as befits the style and attitude of an independent property, guest rooms come with fridges (with water and juice), use of a push scooter (as opposed to the more conventional "fixie" bicycle!) and, naturally, fast, furious and free WiFi.
Urban Hotel, interestingly, also offers curated content in the shape of a great on-line neighbourhood guide. These are recommendations "hand picked" by the team at Urban designed to make guests feel like locals.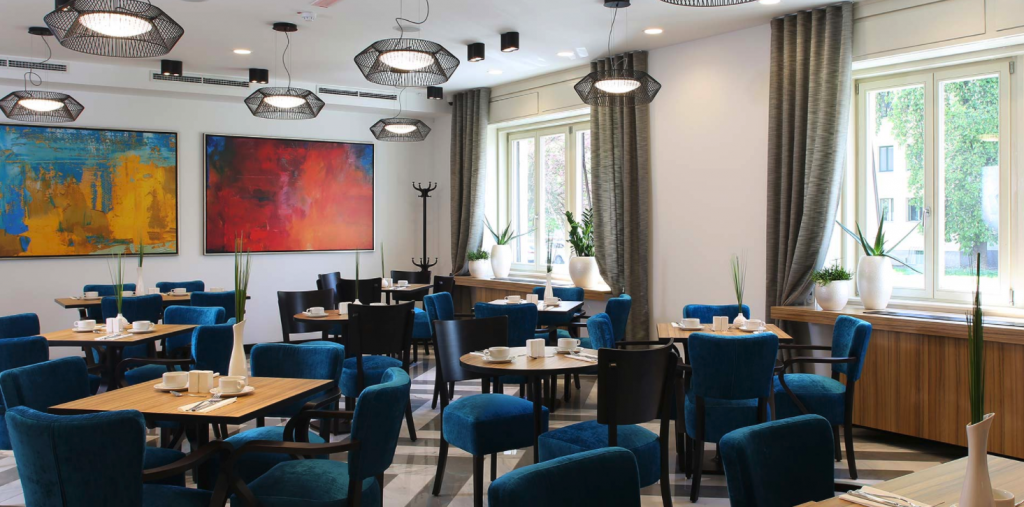 Great destinations need great hotels but these need to span the range from global chains to local independent properties. With great hotels like Intercontinental Ljubljana, Grand Hotel Union and Urban Hotel, Ljubljana ticks all the boxes.
Pádraic Gilligan, Patrick Delaney and Aoife McCrum run SoolNua, a specialist agency working with destinations, hotels and venues on strategy, marketing and training for the Business Events / MICE sector.